MAGIC WASH 360 IN INDIA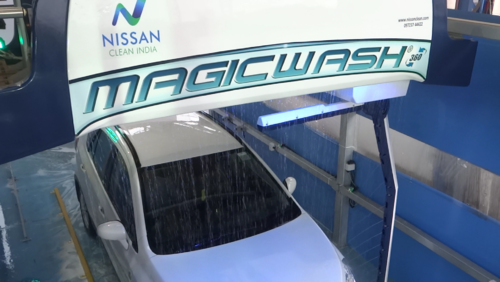 This week's TechTalk for Teachers features an automated car washing system developed in India called Magic Wash 360.

Teachers can explore automation in the context of this technology system's design as well as the broader issue of machines vs. humans performing tasks which were previously only done by humans and the role of automation in developing countries such as India.
Register here to access our weekly TechTalk for Teachers.
About TechTalk for Teachers
TechTalk for Teachers is an online course which provides primary school teachers with examples of technology (video, photo, news article) and suggested questions to discuss with students ages six to 12. Technology examples are taken from a variety of fields ranging from health to transportation, construction, consumer electronics, agriculture, architecture, retail, manufacturing and sports.
A new TechTalk for Teachers will be posted every week during the 2018-2019 school year.
Teachers are invited to make TechTalk for Teachers a regular feature in their classrooms and to share feedback from their class discussions with their peers on Share to Teach. Let's encourage students to think critically about technology!